Talking in circles
Alina Rentsch
09.09.2022 — 28.10.2022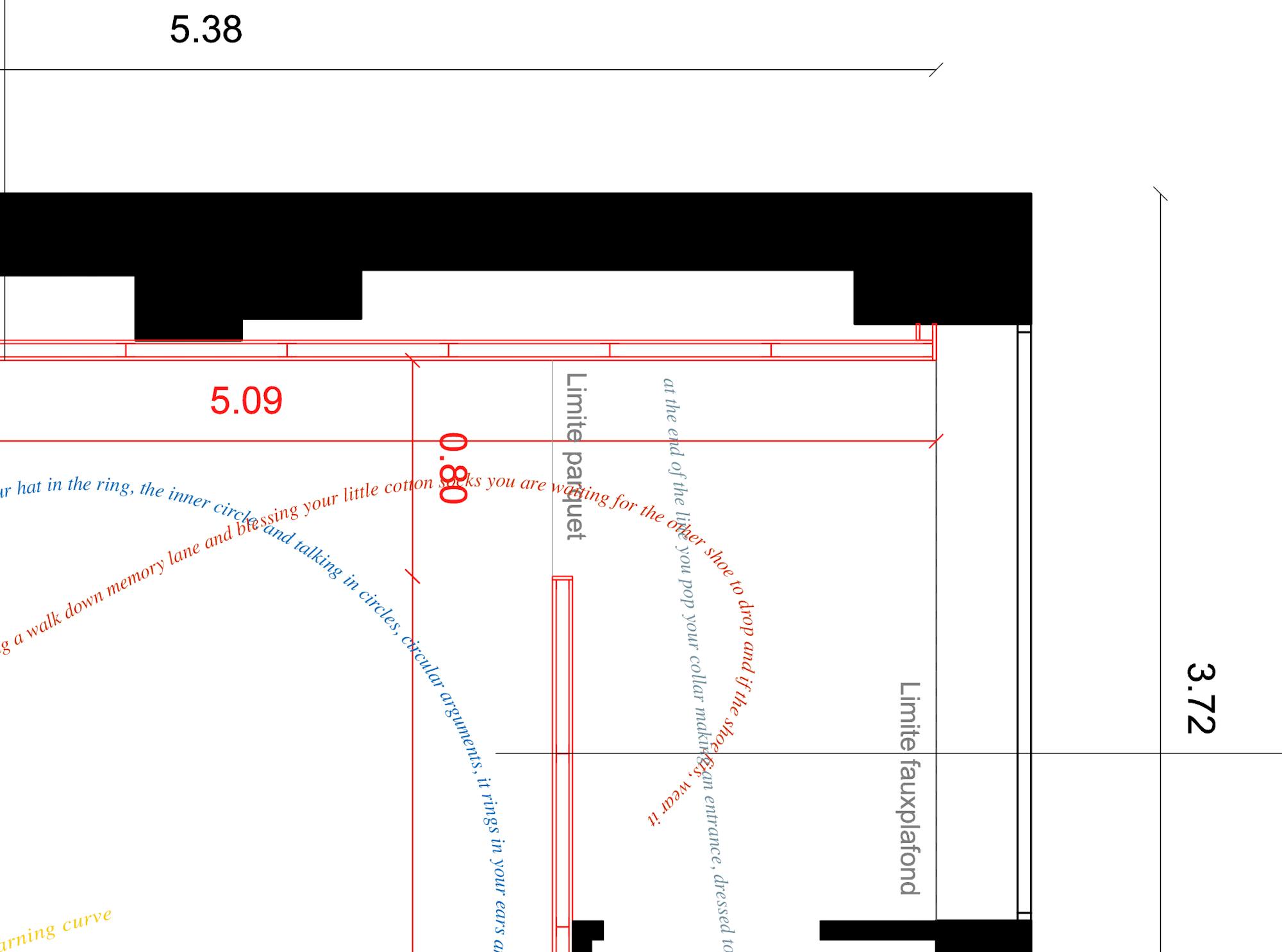 With Talking in circles, Alina Rentsch invites visitors to follow a series of colorful streams of words throughout the exhibition space. The meandering, site-specific chains of letters on the floor appear chaotic at first, but once the reader decides on a line to follow, the multifaceted patterns of idioms propose a rather unconventional navigation through the space. Within this performative encounter of the observers with the rhythmic wordings, the latter are transferred into a third dimension. The reading bodies themselves become an integral part of the installation, partly obscuring the letters with their presence, whilst simultaneously revealing them for distant observers.
A bird eye's perspective would uncover the form of these lines: a sewing pattern part of a skirt, an arm, a hat, shoe... But also the idioms themselves refer to the shapes or body parts that are addressed in the written, offering a visual language that goes beyond the common interpretations of the (spoken or written) words. The patterns provide an approach to the world through language and its visual translation to form, interconnecting two practices: domestic labor through the craft of sewing and playful idiomatic expressions entrenched within a common vernacular. The interconnection points to inherent female* connotations of textile work but also oral history as an alternative way of knowledge passing through bodies. Beyond that the work circles around questions of temporality, locality but also class that lie within the historical tradition of both figures of speech, as well as in clothing.
The gallery space and its visitors become the objects that are being measured through this interplay, highlighting the subjective understanding that may lay in commonly known forms of patterns and phrasings. Based on a mutual understanding of its visual translation, both describe their surroundings by emphasizing certain features, while others are left behind, inviting us to reflect on how to figure speech, a space, or a situation.
– Sabrina Herrmann
Alina Rentsch (b. 1992) lives and works in Stockholm. She holds a BFA from Weißensee Academy of Art, Berlin and graduated with a MFA from Konstfack, Stockholm in 2022. She has participated in exhibitions, programs, and workshops at Ehemalige Postsparkasse, Angewandte Interdisciplinary Lab, Vienna; Index - The Swedish Contemporary Art Foundation, Stockholm; B7L9 Art Station, Kamel Lazaar Foundation, Tunis; Magito/Suvilahti, Helsinki; Studio Giardini, IASPIS program during the 59th Venice Biennale, Venice; Nordiska Konstförbundet (NKF), Stockholm (all 2022); Salon am Moritzplatz, Berlin; Kl.09, Stockholm (all 2021); and Konsthall C, Stockholm (2019).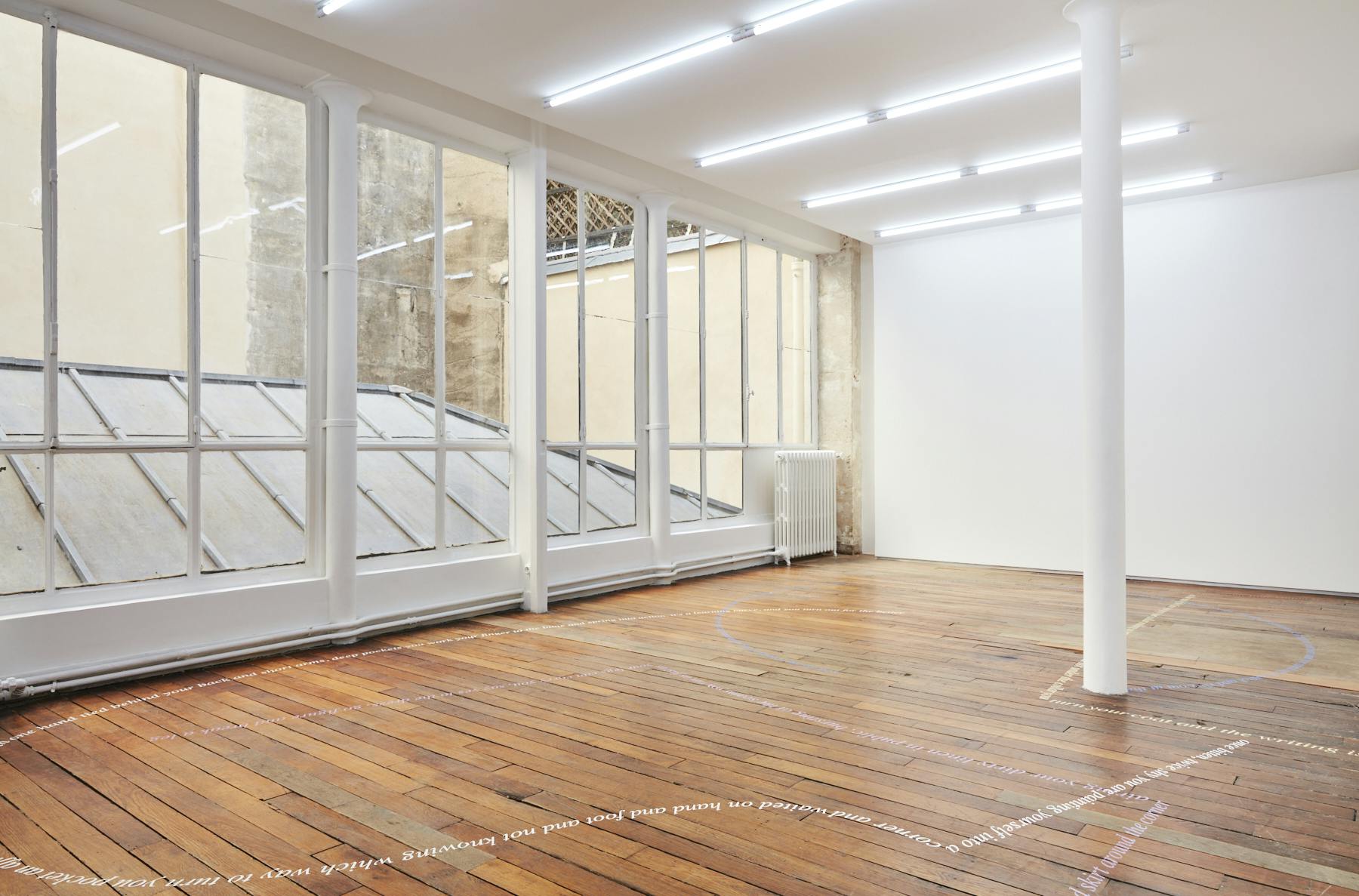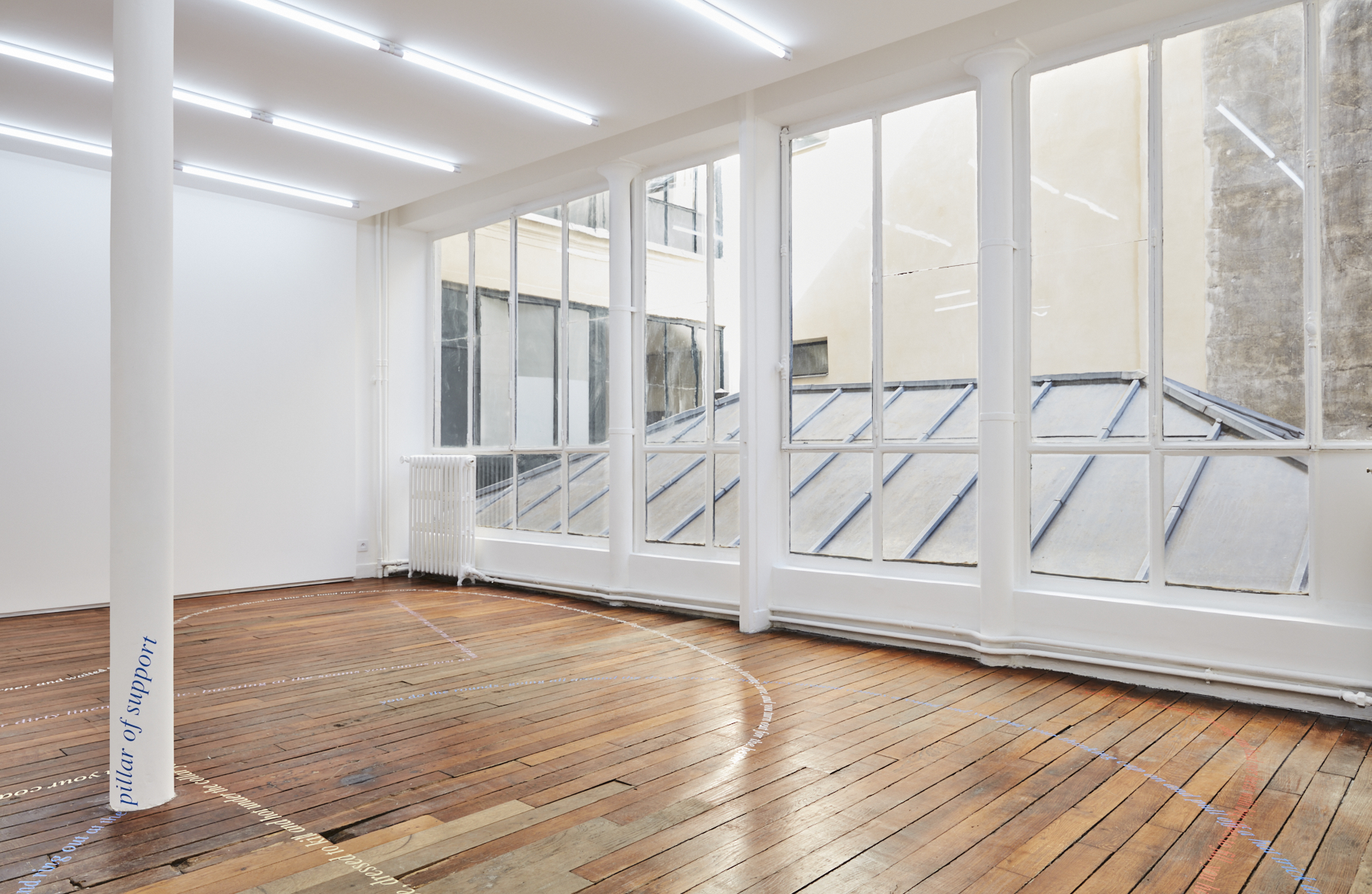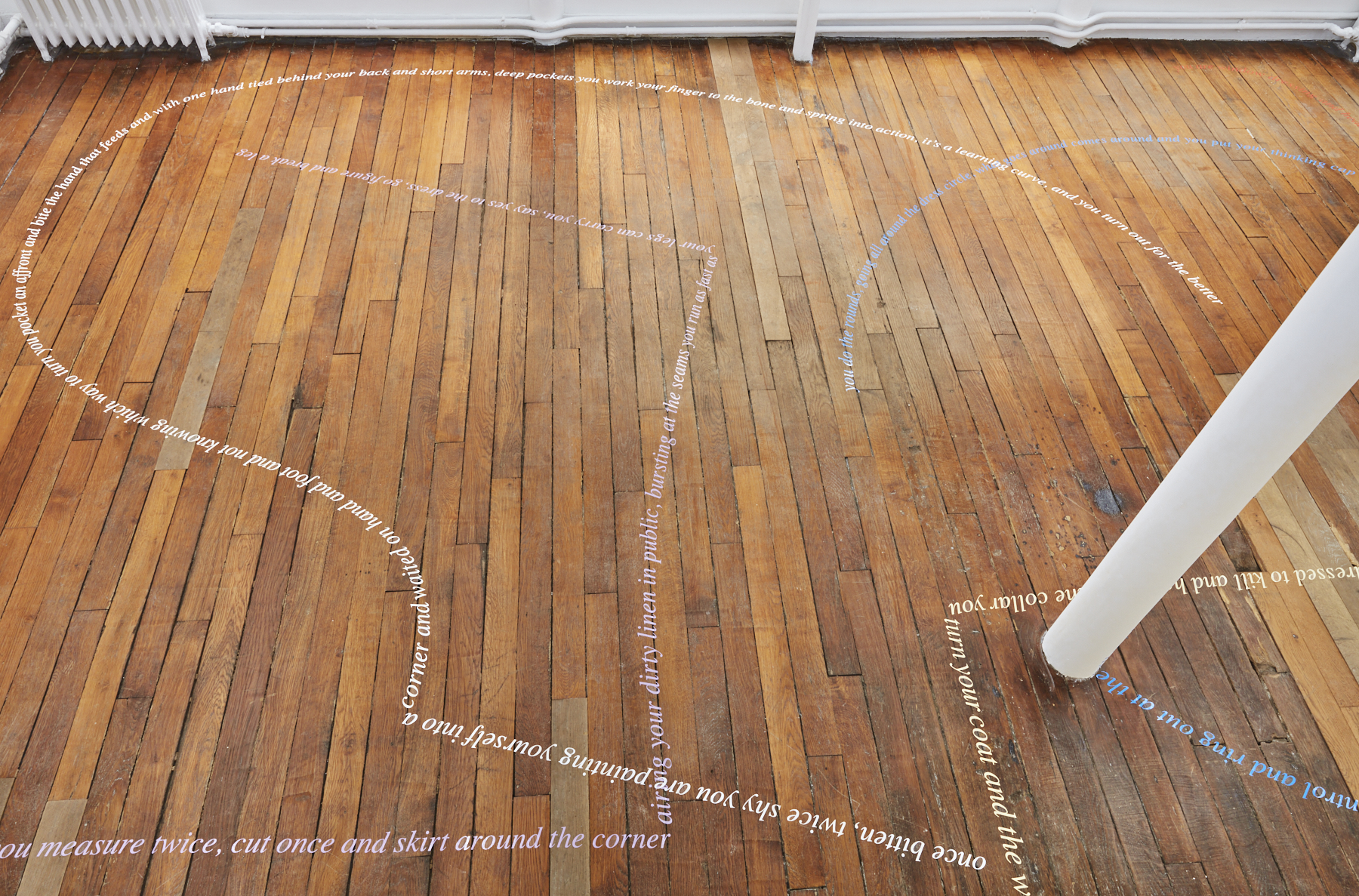 Alina Rentsch
Talking in circles, 2022
glossy vinyl film installed on floor
dimensions variable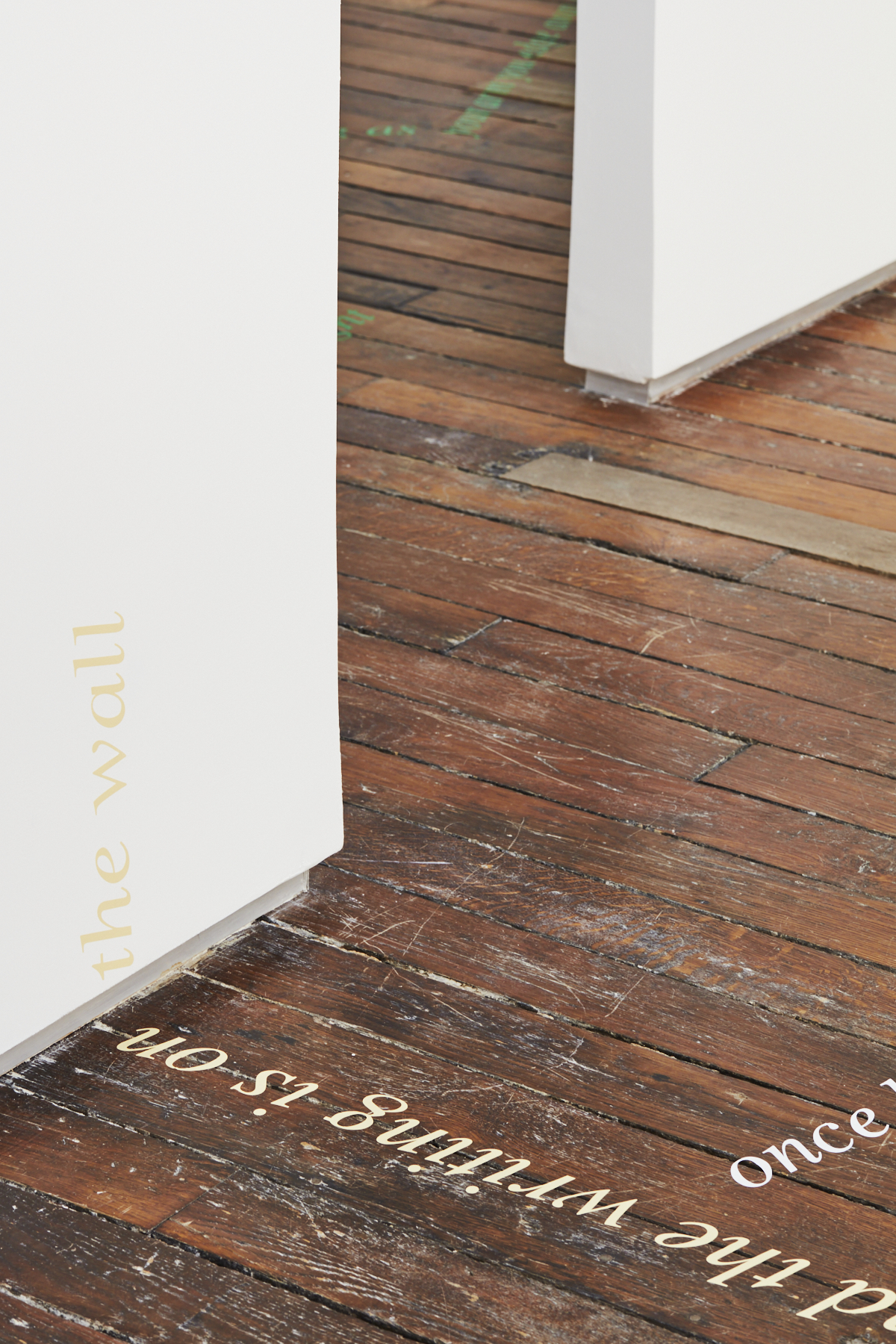 Talking in circles, 2022 (detail)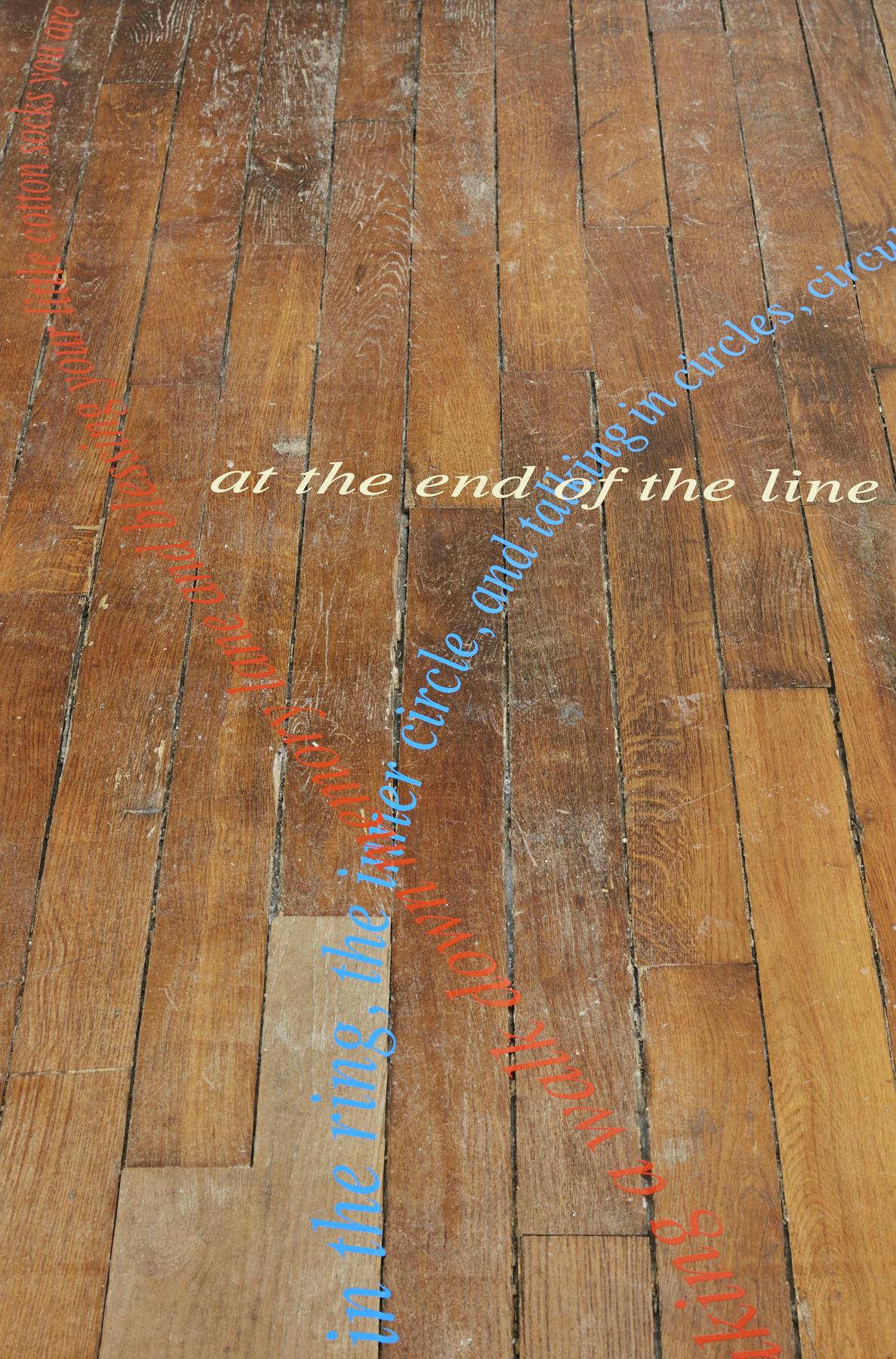 Talking in circles, 2022 (detail)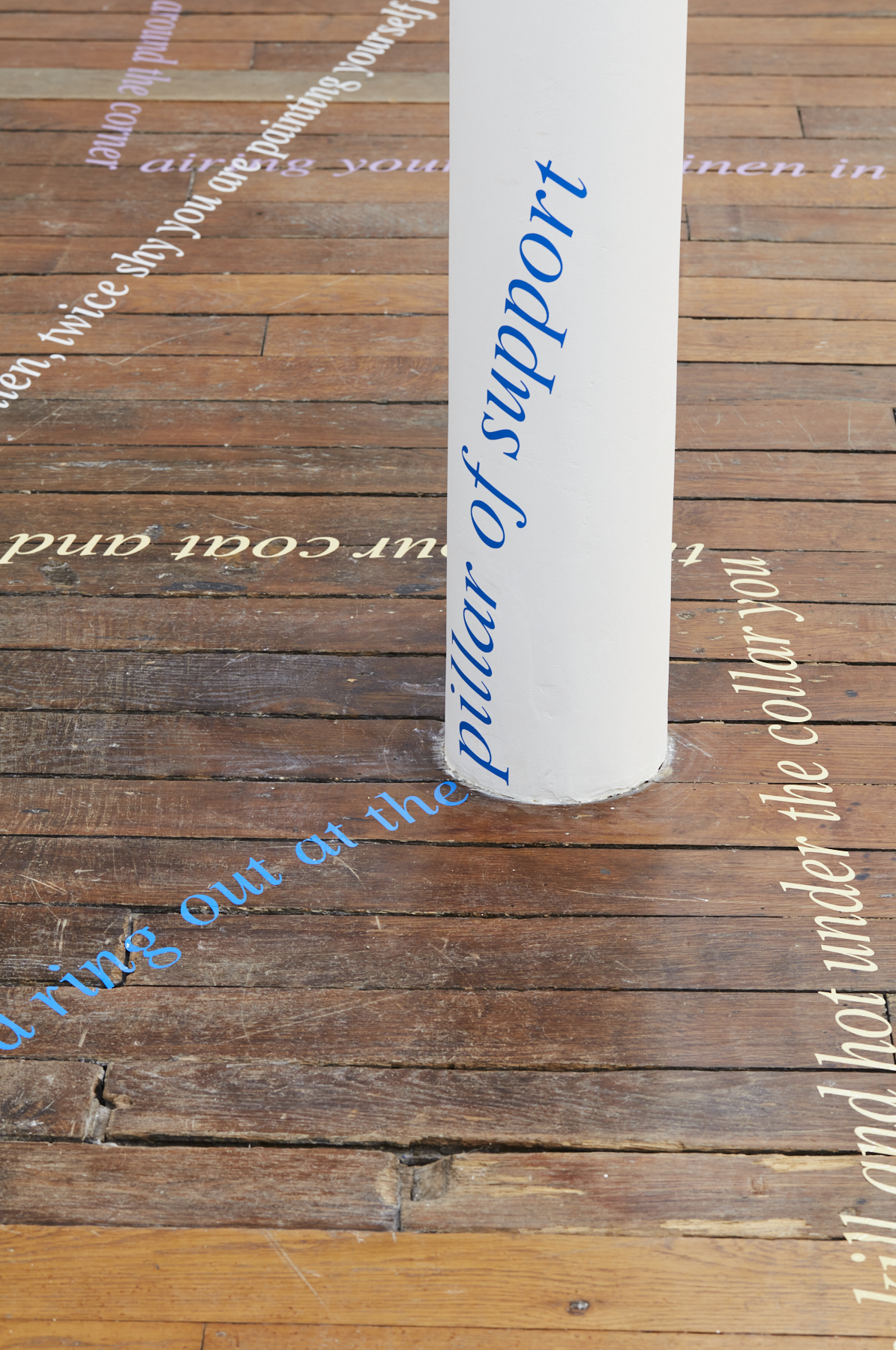 Talking in circles, 2022 (detail)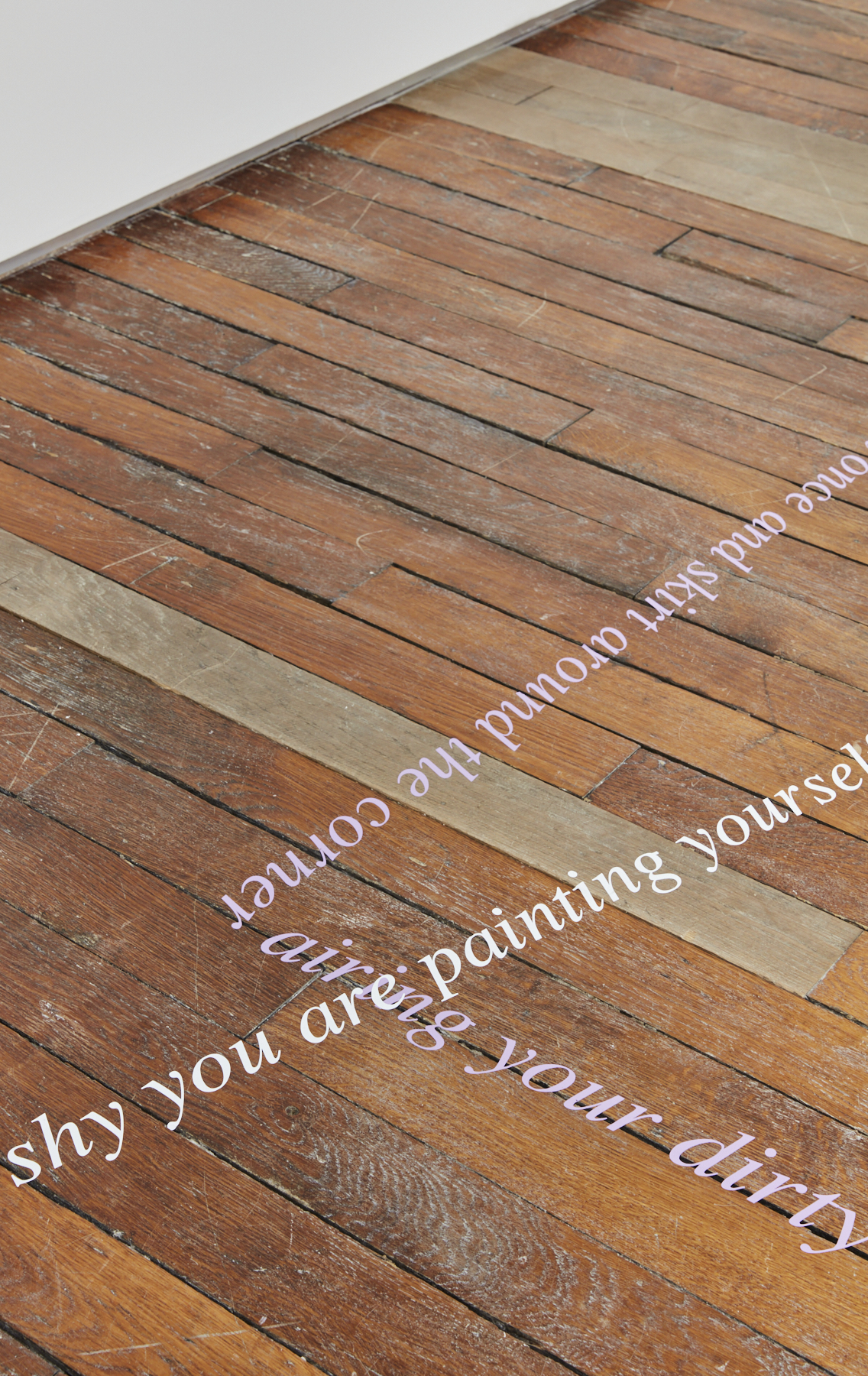 Talking in circles, 2022 (detail)