Internal Transfers
Pierre Allain
11.11.2023 — 23.12.2023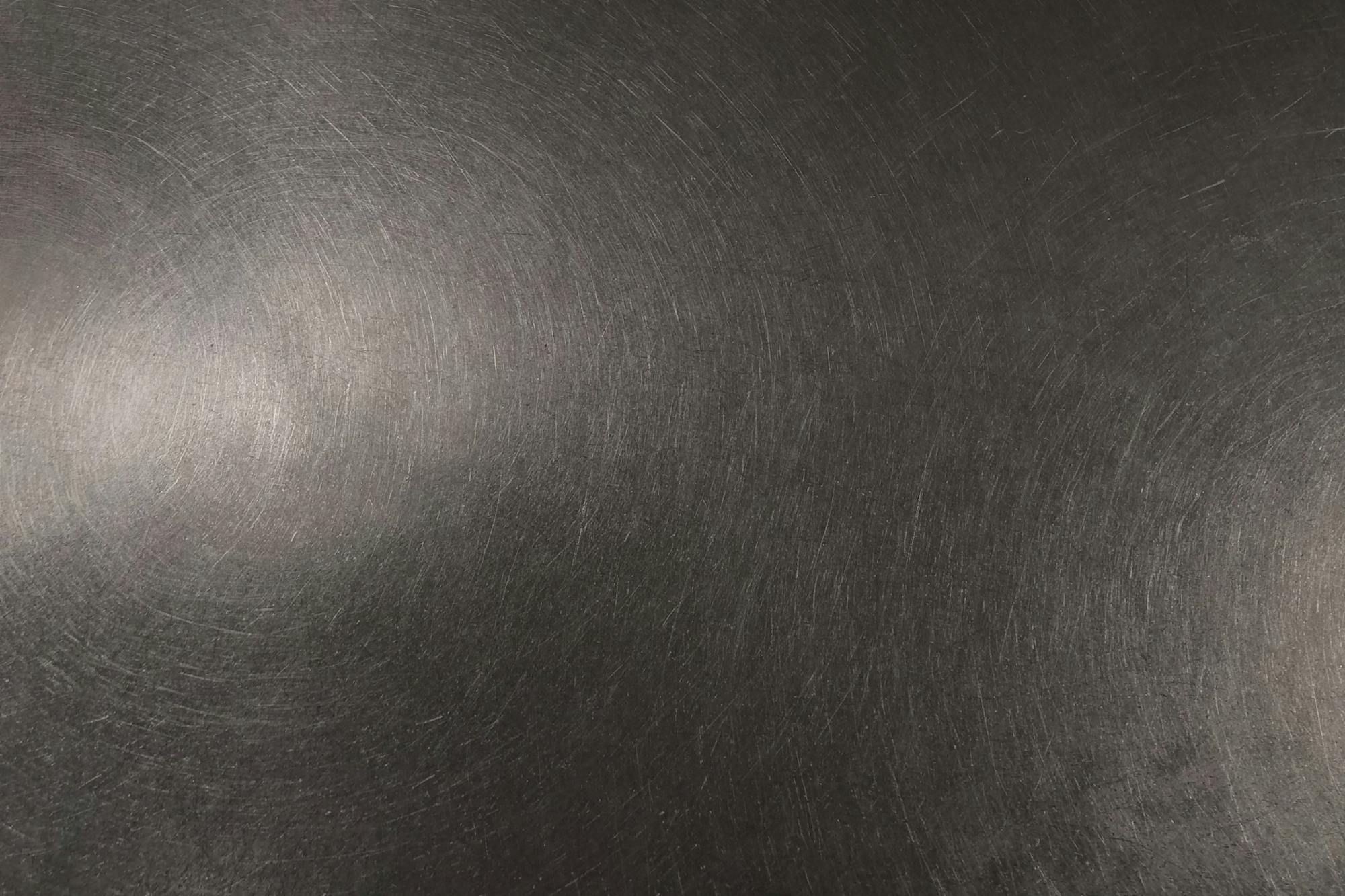 "Detecting any rejection of neoliberalism, whether psychological or somatic is the priority of flow." – Sandra Lucbert
The sculptures Self-Monitoring I – II are composed of a super-absorbent polymer that normally finds its application in pharmaceutical and chemical industries as a gel and stabilising thickening agent for hygiene and cleaning products. Capable of absorbing and retaining large quantities of liquid and capturing ambient humidity, the sculptures act as sensors or surveillance devices. Recording and memorising hygrometric variations and embodying the interactions that occur in their surrounding environment, they are a reminder of the external influences on and within the body.
Looping Statement I - III are drawings derived from a photograph depicting the interior of a transparent exhibition case housing old coins. The reflection of the glass transforms the object into a prism through which the coins multiply, diffract and expand, blending with the outside environment. The works in the exhibition are simultaneously influenced by the condensation and the retention of external data - both of which are recorded, internalised and archived within.
Pierre Allain (b. 1998, Nantes) is based in Paris. Recent exhibitions include Frac Île-de-France, Romainville; Frappant e.V., Hamburg; 67e Salon de Montrouge, Montrouge; Galerie Tator, Lyon (2023); CAP Saint-Fons, Saint-Fons; and Kunstverein Bielefeld, Bielefeld (2022).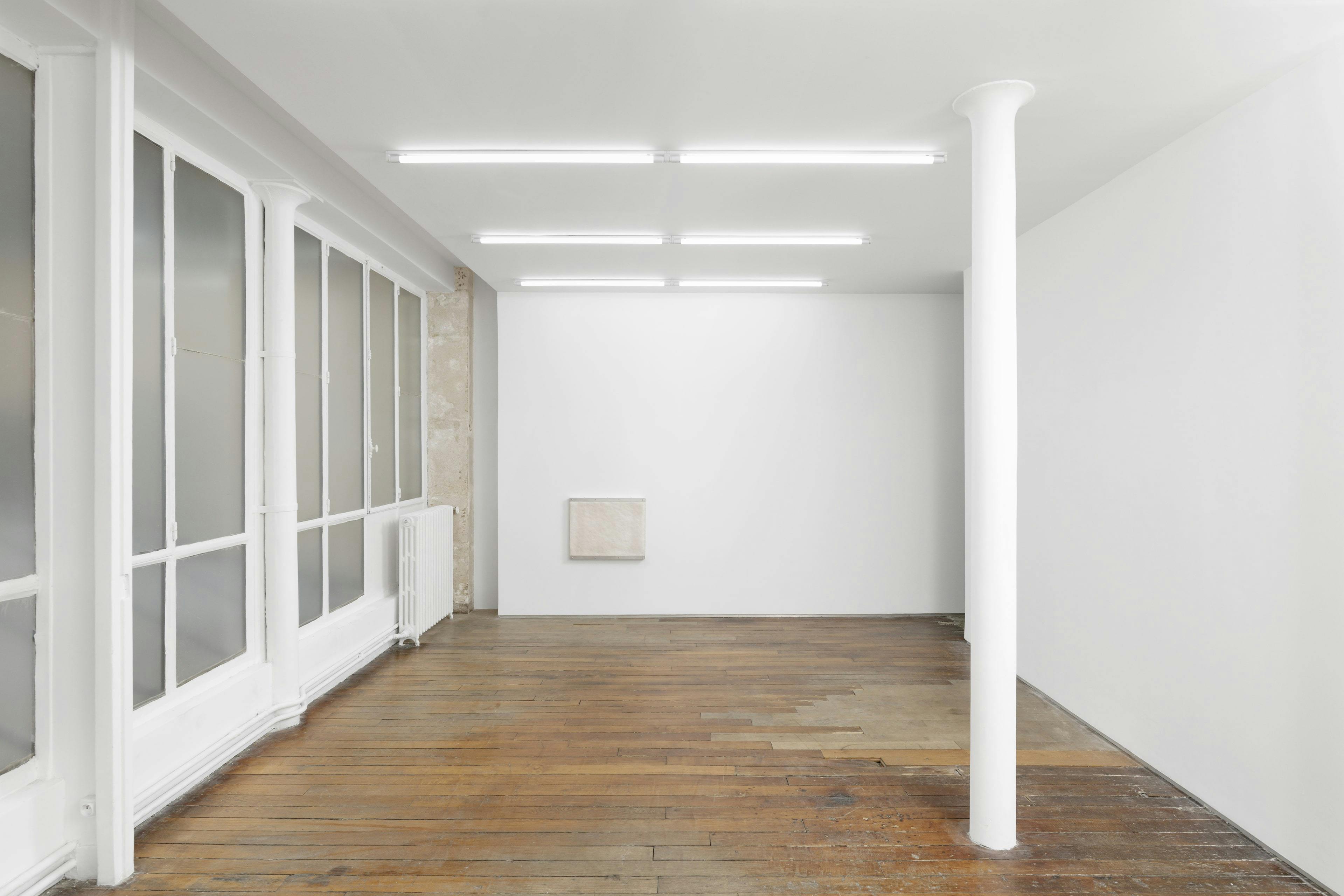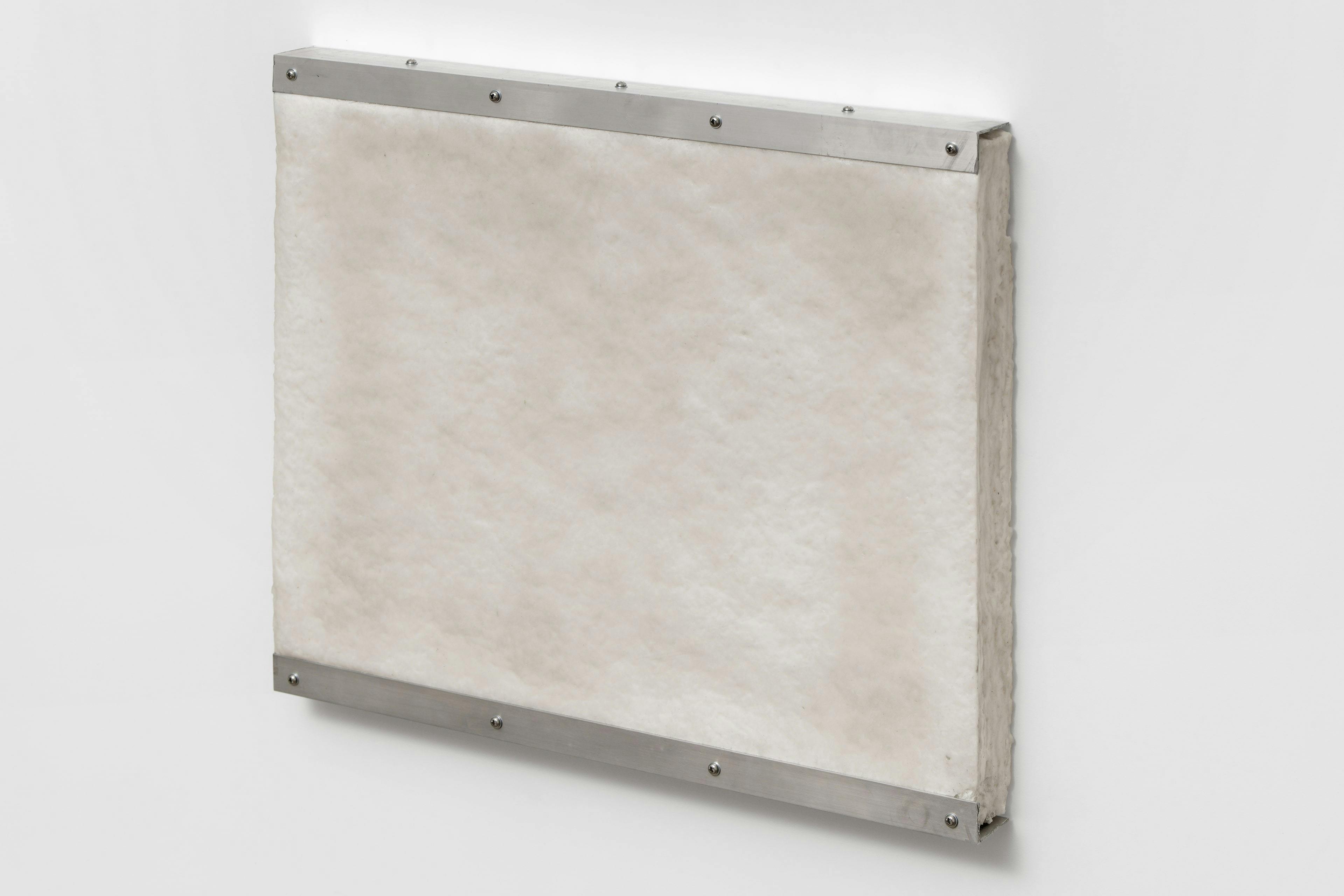 Self-Monitoring (II), 2023
Apromud P150, Aproflox, stainless steel, screws
51 x 63 x 5.2 cm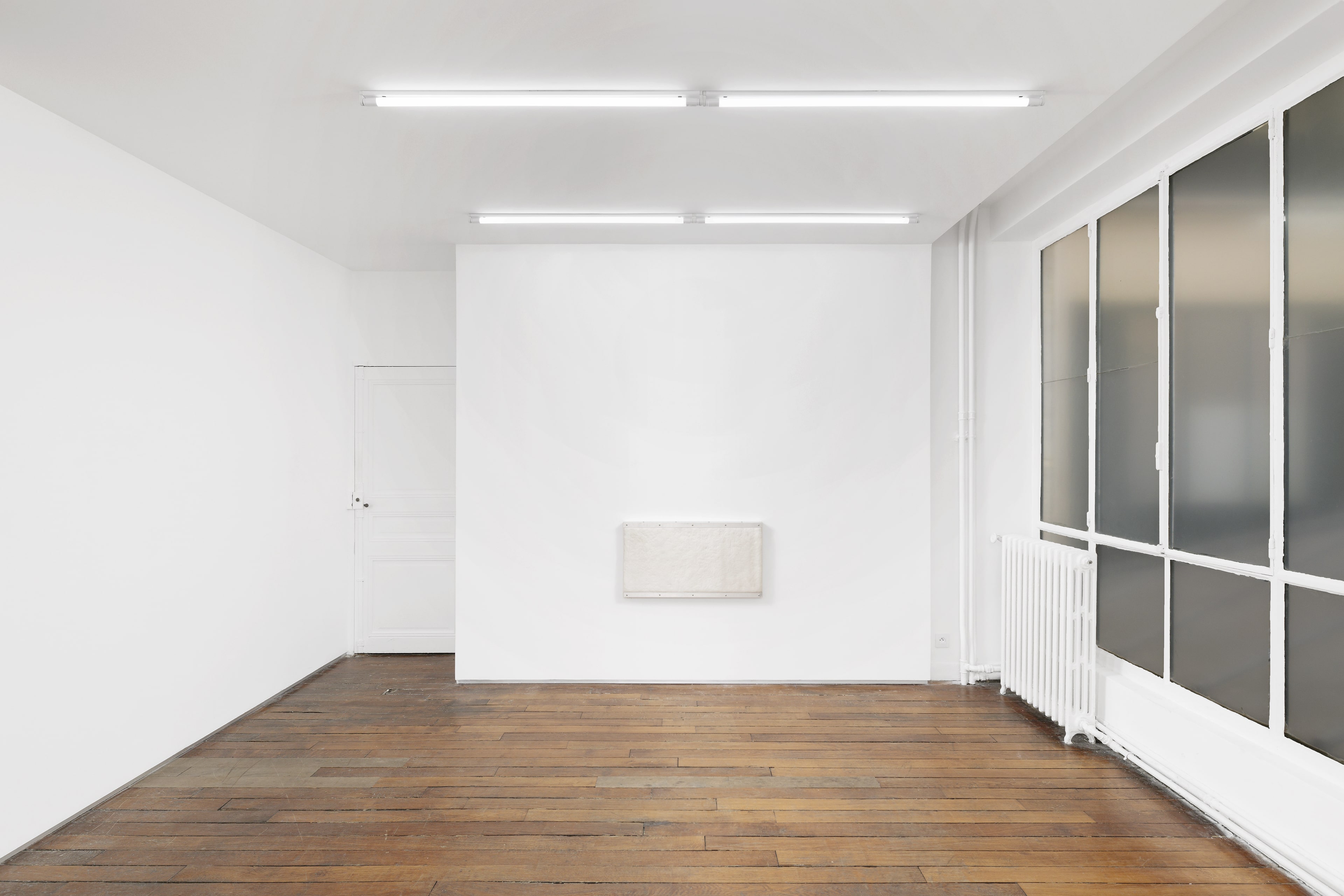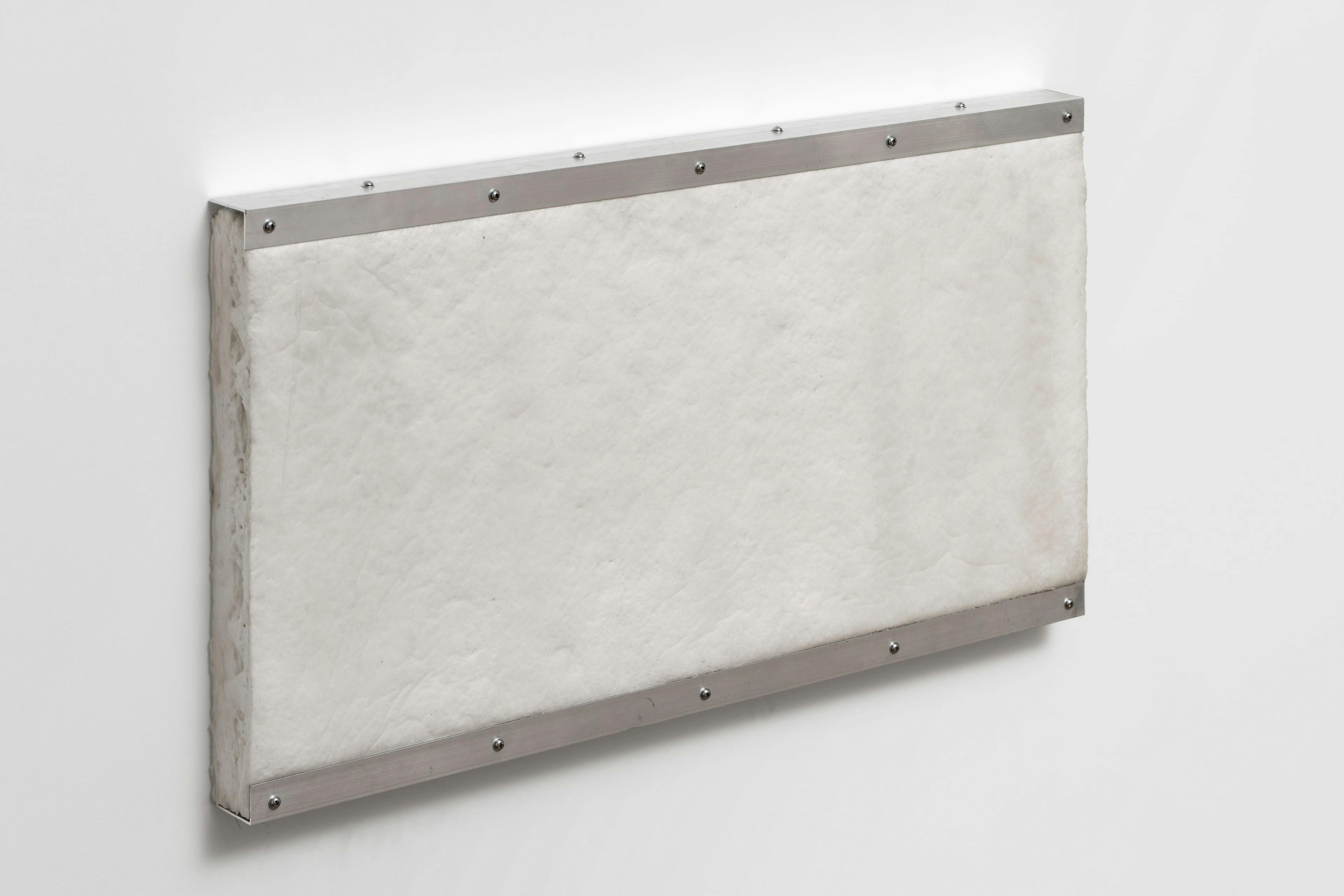 Self-Monitoring (I), 2023
Apromud P150, Aproflox, stainless steel, screws
45 x 84.5 x 5.2 cm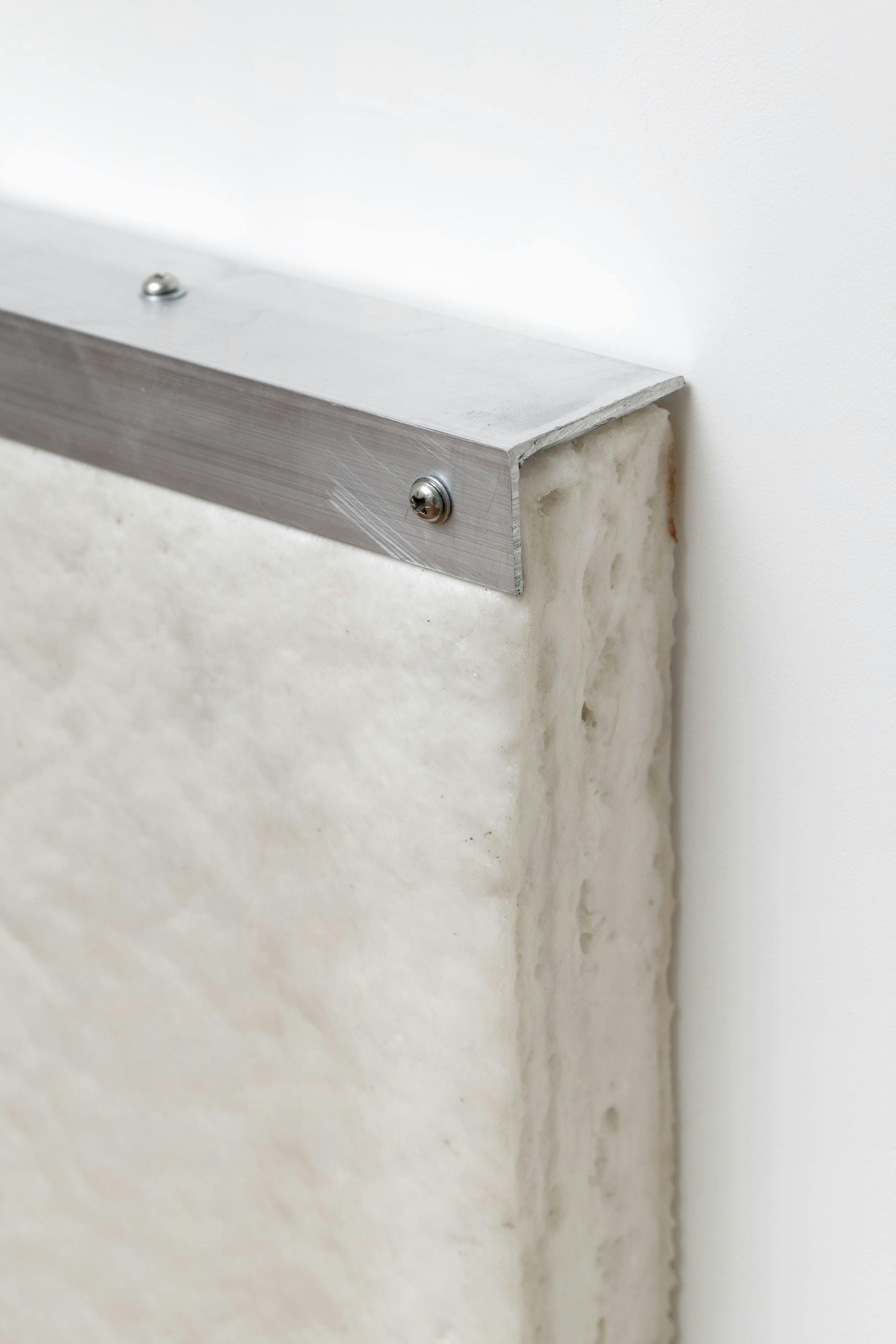 Self-Monitoring (I), 2023 (detail)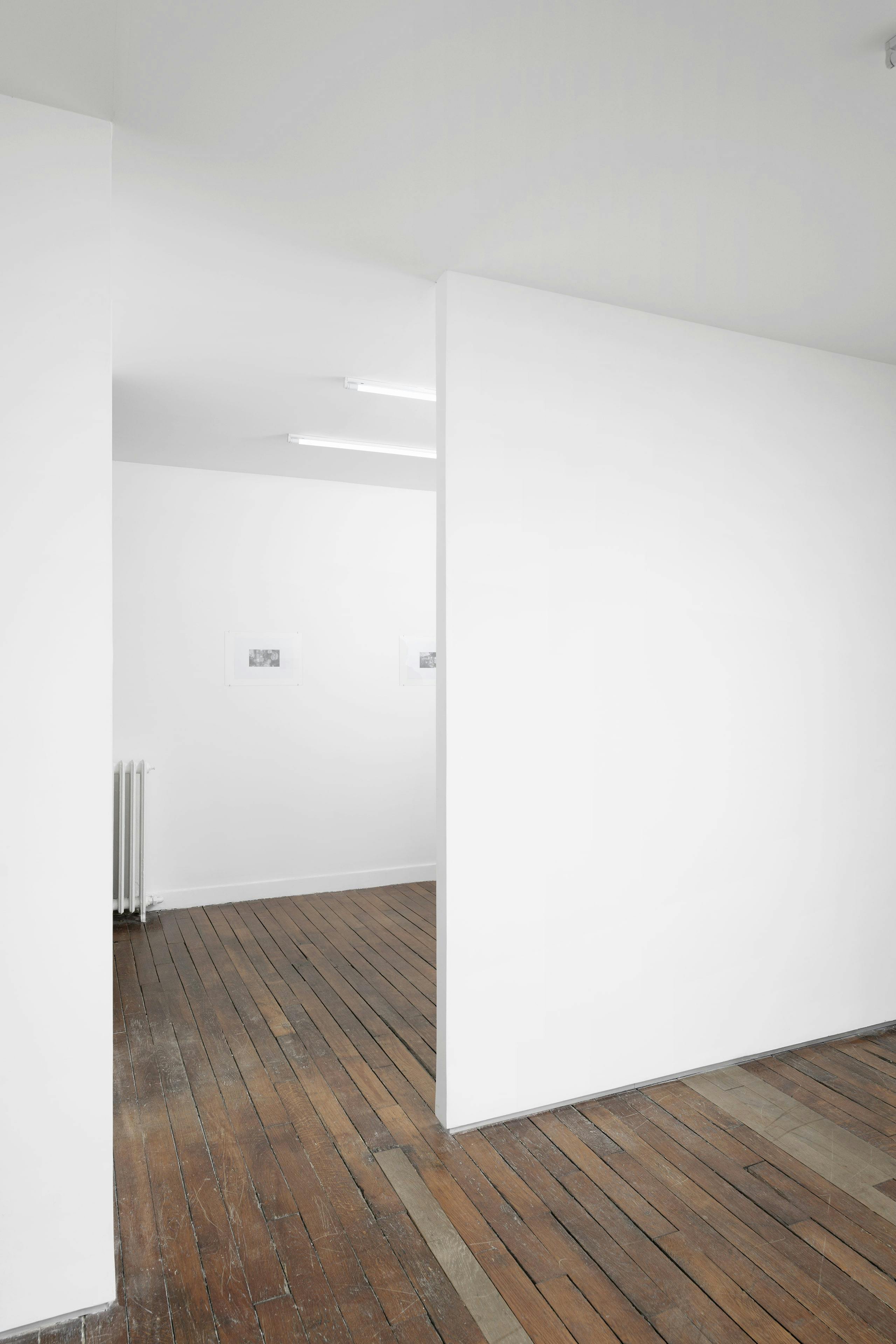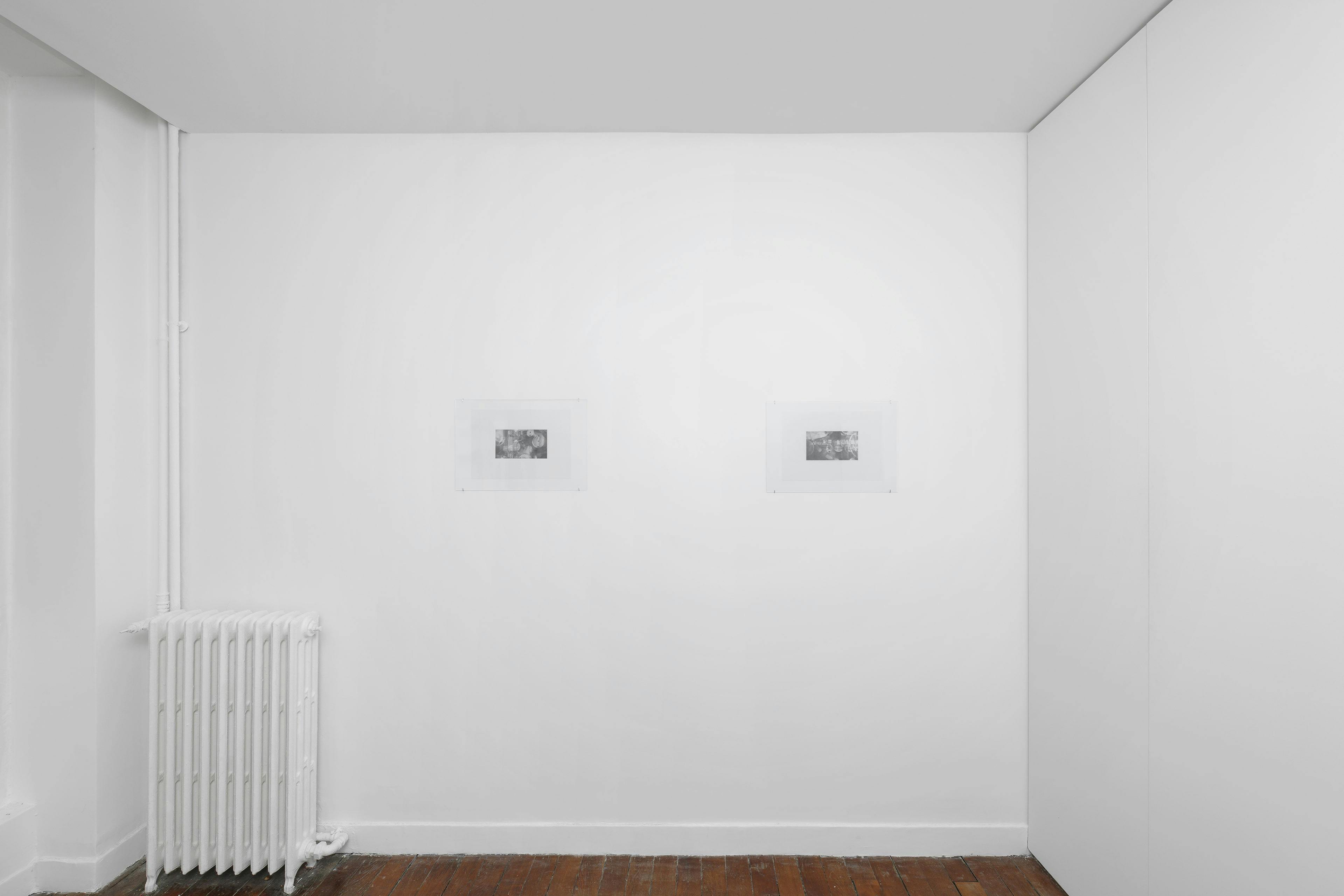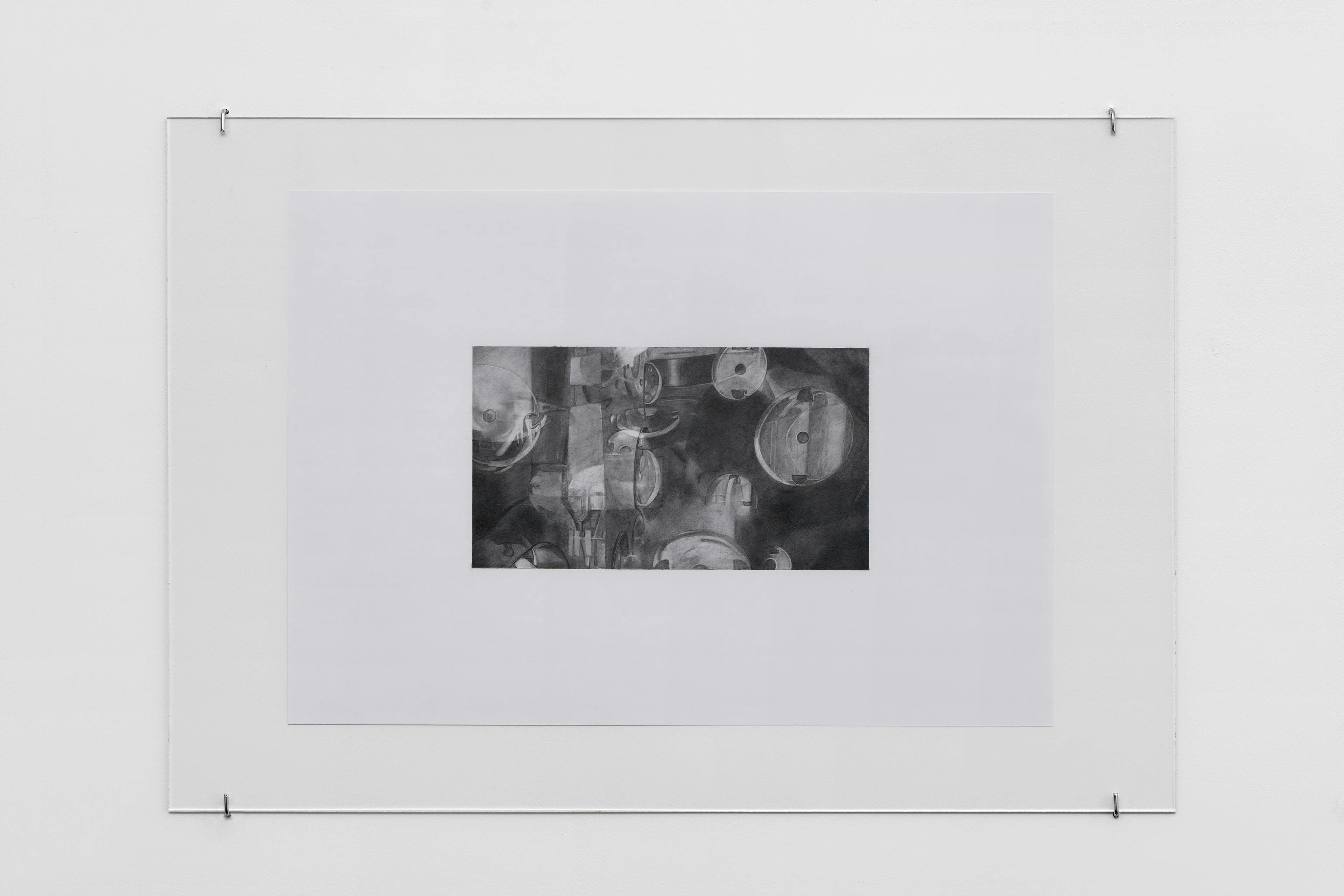 Looping Statement (I), 2023
pencil on paper, glass
26.5 x 38 cm, 34.5 x 50 cm (glass)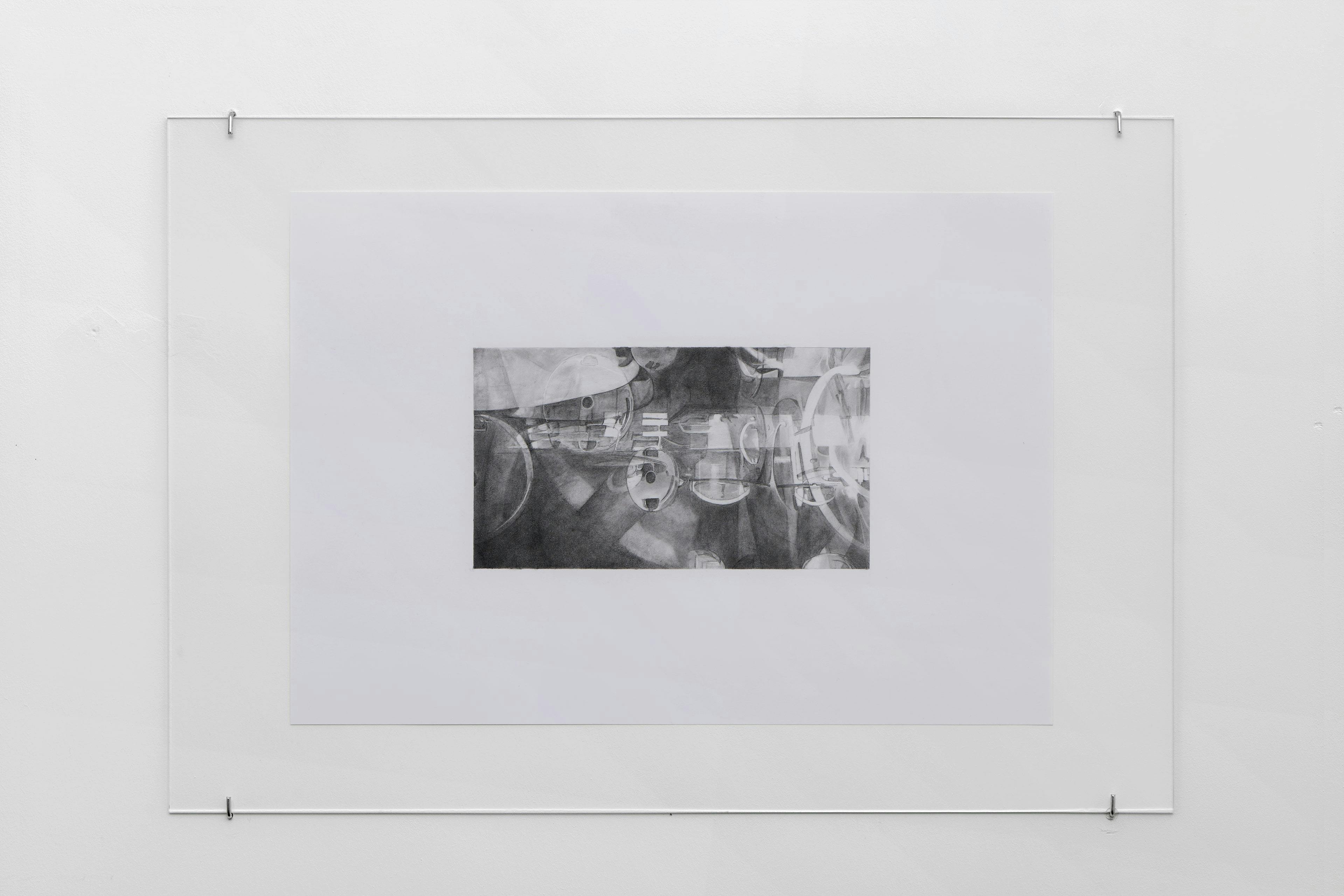 Looping Statement (II), 2023
pencil on paper, glass
26.5 x 38 cm, 34.5 x 50 cm (glass)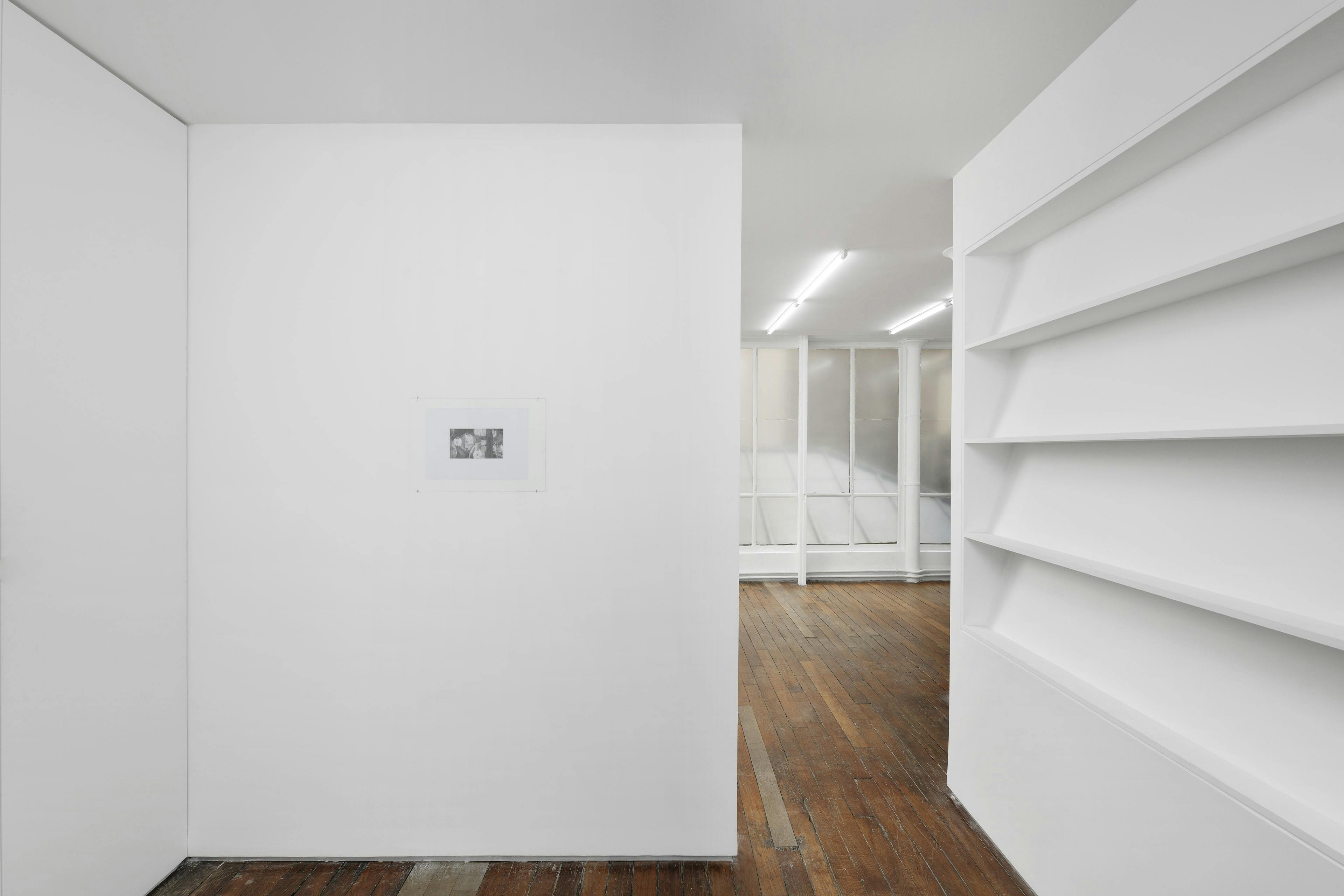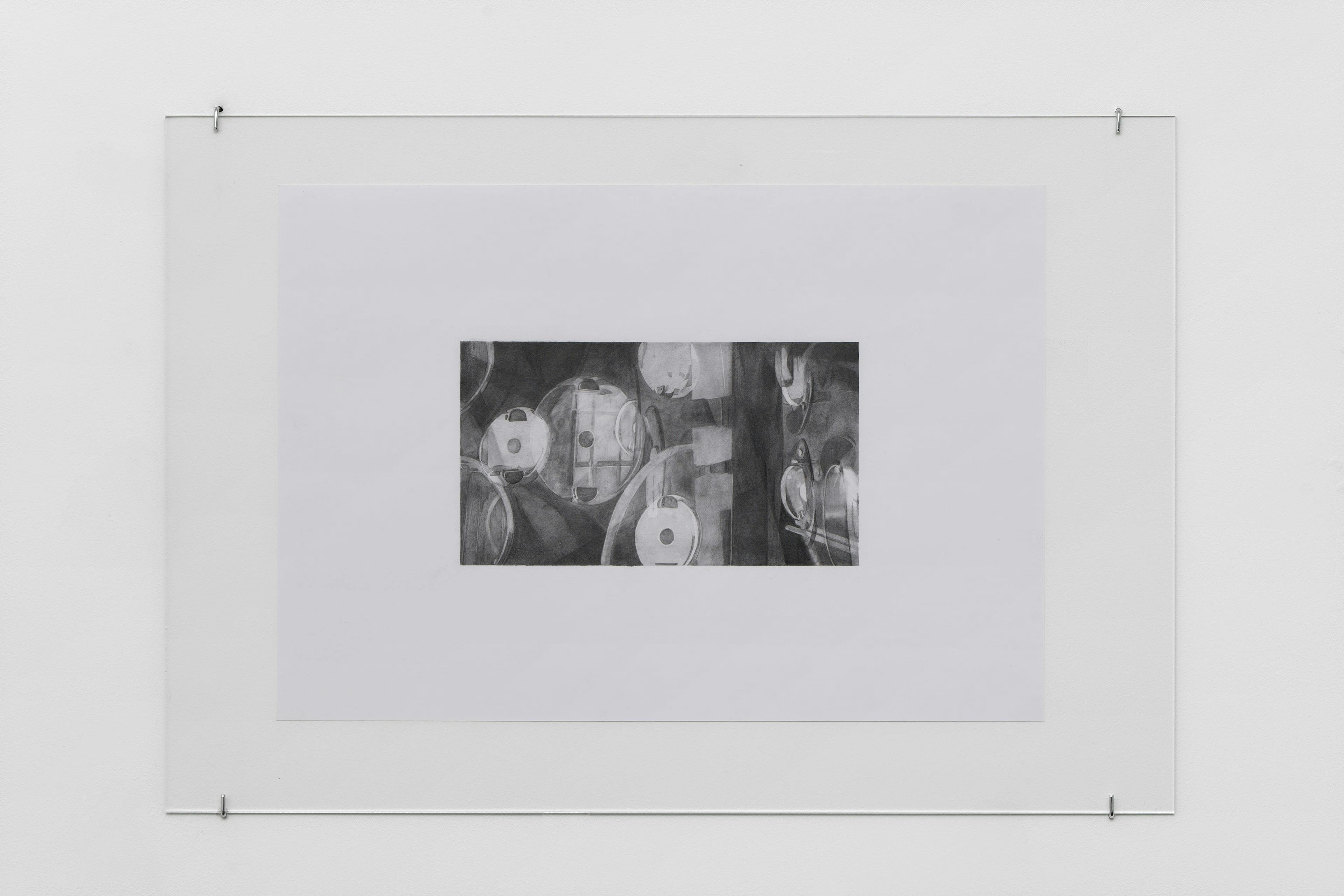 Looping Statement (III), 2023
pencil on paper, glass
26.5 x 38 cm, 34.5 x 50 cm (glass)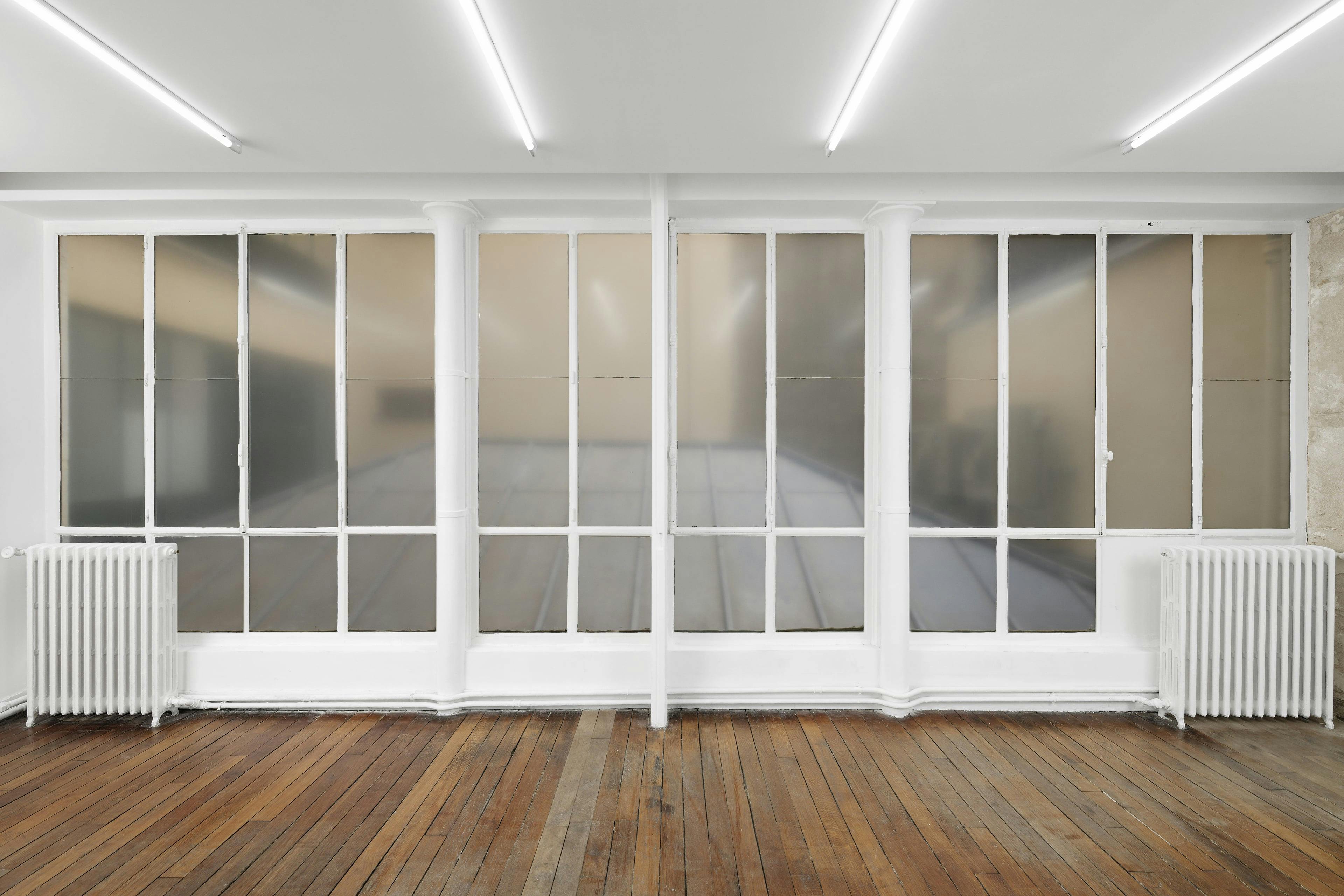 Skin, 2023
privacy window film
dimensions variable